I'm a ninja... OK, maybe not!
I am Debora, a self-taught artist
My name is Debora, and I have been drawing since I could hold a pencil. I do it for passion! I like experimenting with different techniques: at the moment, my favourites are watercolour and India ink.
"I cosini" means "The little things", and they are the little characters that populate my illustrations, adding magic and mystery to the scenes I draw. Their purpose is to remind us that magic is in the little things, and that it is therefore important to look for, observe and appreciate the details of each day.
I am a ninja
My main character is a ninja triangle, and represents the strong, fighting part in each of us.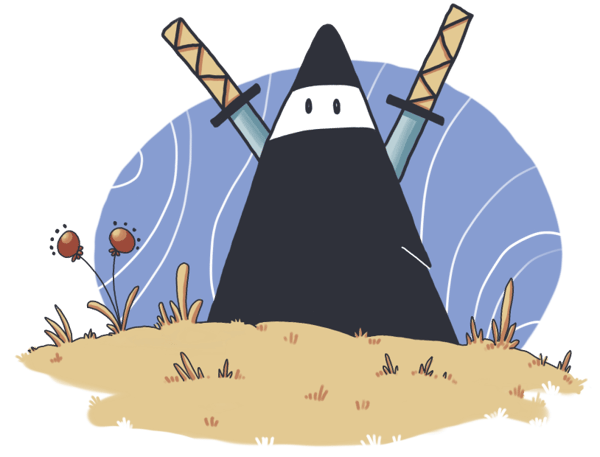 I am a glider pilot
As an aviation enthusiast, I am also a glider pilot and therefore flight is a frequent theme in my drawings.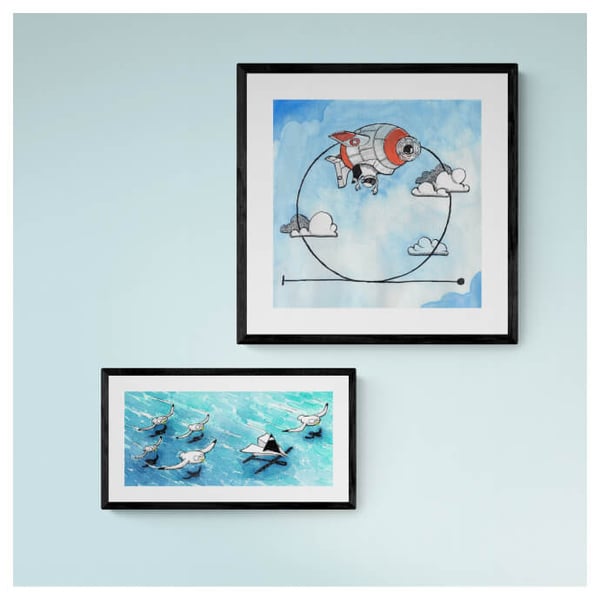 Frequently asked questions (FAQ)
What technique do you use for your illustrations?
I like to experiment and have fun with different techniques, but for a few years now I have been particularly attached to watercolour. I like to mix this technique with China ink or fineliner markers so that I can have sharp edges.
How do you create numbered prints?
I care a lot about quality, so I scan the original design and spend a lot of time calibrating it so that it is as close to the original as possible.

To print it, I rely on a local printer: when we print, I always bring the original design to make sure the print is as close as possible.

Then I add personalised touches on each print, such as metallic or shiny watercolour touches. Finally the number and the handwritten signature.
What do you draw inspiration from?
I draw inspiration directly from the experiences I have and the emotions I feel. Often when I look at my illustrations I feel like I am leafing through a diary. These do not always reflect real events, but can also simply be thoughts I have delved into.
Are you really a pilot? Aren't you afraid to fly a glider?
Yes, I have been a glider pilot since 2014 and I find it to be a wonderful activity that gives fantastic thrills.

I also enjoy doing aerobatics, with powered aircraft. In particular, I have the opportunity to do aerobatics with a Pilatus P3, a historic aircraft that was once used by the Swiss army for training flights.